Woosley Fire Relief

Three devastating wildfires--the Camp, Woolsey, and Hill fires--are burning out of control in California. Firefighters are working around the clock to control the blazes and keep them from spreading into even more communities. More than 250,000 across the state have been forced to flee their homes.
Simply scroll down to see the different charities in the region and start giving to your favorite today.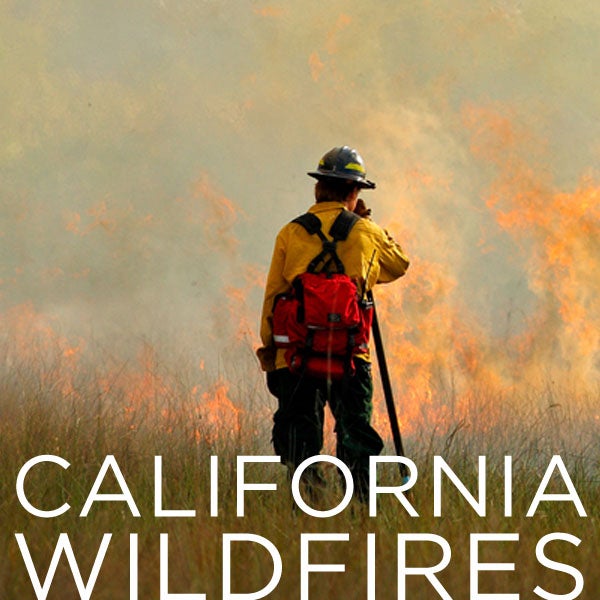 American Red Cross
The American Red Cross is on the ground throughout the State of California, providing shelter, food and comfort for thousands of people forced to leave their homes due to the deadly wildfires burning in both the northern and southern parts of the state. Red Cross volunteers are providing help and support at evacuation centers to offer safe refuge for people impacted by these devastating fires.
Convoy of Hope
Convoy of Hope's Disaster Services team is sending supplies to our hub in Chico, California. Supplies include food, water, blankets, hygiene items and cleaning kits. The product will be distributed to shelters or directly to individuals who have been affected by the fires.
Direct Relief
Direct Relief continues to deploy emergency resources throughout California in response to the deadly wildfires burning in the Northern and Southern parts of the State. The organization worked over the weekend, delivering more than 20,000 N-95 respirators, 20 oxygen concentrators and critically needed medicine on Saturday to the Butte County Public Health Department in Oroville, California.
Feeding America
When disaster strikes, Feeding America is on the ground and ready to provide food assistance and emergency supplies. Our extensive network of food banks reaches every county in every corner of our nation- making us uniquely prepared to respond in the event of a disaster.
Matthew 25: Ministries
Matthew 25: Ministries is responding to the devastating wildfires raging throughout California. Matthew 25 shipped a semi of relief supplies to partners in California. The semi contains personal care kits, paper products, water, dust masks, tarps, baby items, laundry detergent pods and more.
Soup Ladies
The Soup Ladies provided warm meals and spiritual support for first responders from Washington State in the fire ravaged area.
Frankie's Friends
Frankie's Friends are helping families that need assistance with veterinary care for their pets in the affected areas.
Seattle Area Feline Rescue
Working with animal welfare groups in California to transport cats who are in shelters in/around the fire impacted areas, which makes space for displaced cats in local shelters, and gives them a better chance to be reunited with their owners.
Combined Fund Drive Disaster Relief Special Campaign Policy:
The Combined Fund Drive understands that many calls will be made for monetary donations during relief campaigns, so please give, but give wisely. For more resources about the charities involved in any disaster relief campaign, please visit any of the organizations below:
The Washington State Combined Fund Drive knows that when disasters strike, help is needed and the CFD will always provide an avenue for our donors to give during any time of need. The process we use to determine what charities may participate in a disaster relief campaign are as follows:
CFD staff sends an email to every single active member charity in the CFD program asking who is providing services and goods to the disaster relief efforts and give 24 hours for charities to respond to our request.

Once the 24-hour time period has elapsed, the CFD verifies that the charities who have responded to our request are members of the CFD with a current/active status at the IRS and Office of the Secretary of State Charities Division and launches the disaster relief campaign.

Any charity that responds after the initial 24-hour period is still eligible to participate in a disaster relief campaign if they meet the required qualifications.

Proof of charity involvement in disaster relief zones must be provided to the CFD. Proof can come in the form of press releases, statements, verification through news vendors or other means.

The Combined Fund Drive is not a policing agency and has no means to verify that charities involved in any disaster relief campaign are providing the services and goods they have stated they are providing.

Charity participation in a disaster relief campaign is not an endorsement on behalf of the CFD.

The Combined Fund Drive reserves the right to eliminate any charity from disaster relief campaigns if it is discovered that they are not providing services specific to the disaster relief effort.